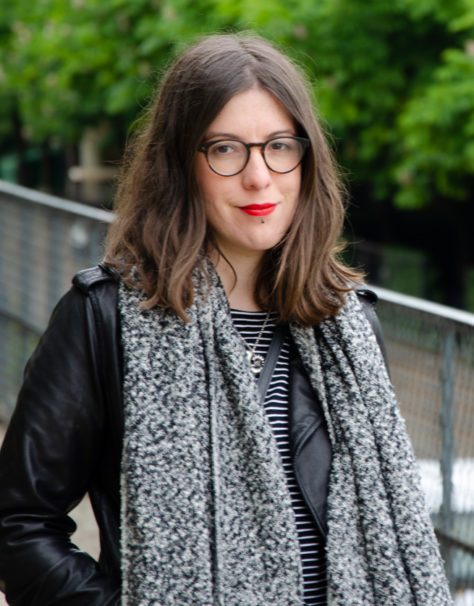 Nuria Moratal
PhD in Innovation Management (BETA), University of Strasbourg
Faculté des Sciences Économiques et de Gestion 61, avenue de la Forêt Noire 67085 Strasbourg Cedex FRANCE
Economist, I did a thesis in the field of Innovation Management. Specifically I studied the role of Research Infrastructure in favouring scientific creativity. 
Education
PhD in Economics and Management
2013-2019
BETA, Université de Strasbourg
Thesis title: The role of large research infrastructure in scientific creativity
Supervisor: Sandrine Wolff
Master: Economics and Management of Innovation
2012-2013
Faculté des Sciences Économiques et de gestion. Université de Strasbourg
Erasmus Exchange Programme
2010-2011
Linköping Universitet, Sweden
Licenciatura en Economia (5 years diploma in Economics)
2006-2011
Universidad de Valencia, Spain
Teaching
Bachelor's degree in Economics
March-August 2019
Faculty of Economic Sciences, University of Strasbourg
Teaching assistant in: Microéconomics II and Macroeconomics
Technical degree in management
2017-2018
University Institute of Technology. University of Strasbourg.
Marketing, Methodology of Human Resource Management and Probability
Bachelor's degree in Economics
2016-2017
Faculty of Economic Sciences, University of Strasbourg
Teaching assistant in: Microéconomics I, Microéconomics II, Probability and Statistics
Bachelor's degree in Psychology
2015-2016
Faculty of psychology, University of Strasbourg
Students' career project monitoring
Responsabilities
Elected representative of PhD students
2015-2018
Council of the Doctoral School Augustin Cournot
President of the Organization committee
2014-2015
12th Edition Augustin Cournot Doctoral Days (ACDD) Conference